Proven Sire for sale
Silver Fern Rambo 1st born 1/10/2015
Currently owned by Brooke Edwards- purchased from Paradise Valley stud where he is still registered, awaiting transfer.
A grey bull out of the Silver Fern stud, bred in the deep south. His pedigree and details can be seen by entering Silver Fern Rambo 1st in the EBV enquiry panel on the website or click below
http://abri.une.edu.au/online/cgi-bin/i4.dll?1=35383429&2=232F5F&3=56&5=2B3C2B3C3A&6=5B595C5A27262F2F20&9=5B505D
asking $2,200 +gst or near offer
contact Brooke for more information at email; waitawhetafarm@gmail.com or mobile 027 4355905 Located at Waihi, in Hauraki district
photos of Rambo 1st below with his dam and as a weaner

Cattle and Semen for Sale
Cattle for sale can be listed here by contacting Sue yorkvale@xtra.co.nz
Please supply details, photos and contact details of seller.
NB. AI sires must be approved by NZ Council for registration of calves
Semen for sale ex Australia import at buyers expense
contact Courtney Hazeldene direct
email Ganado@live.com.au
www.Facebook.com/ganado.MG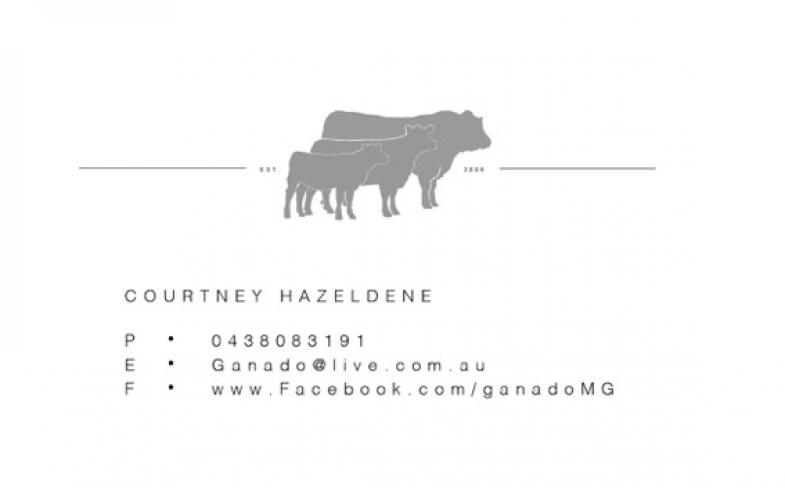 Ganado Lionel MVA L4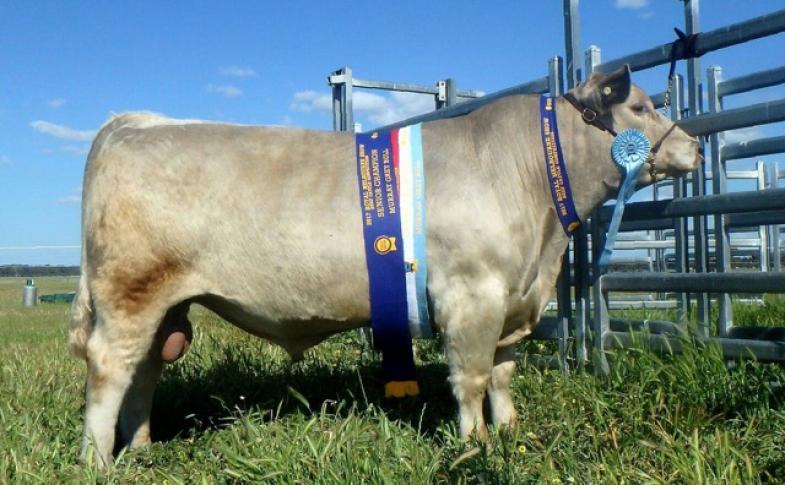 *Licensed to EU, US, NZ & AUS standards*
Asking Price $80 AUD per straw. No minimum purchase, discount for bulk lots over 100. Buyer to pay shipping.
*Licensed to EU, US, NZ & AUS standards* No minimum purchase, discount for bulk lots over 100.
Supreme Exhibit Royal Melbourne Show.
Outstanding capacity, spring of rib, rump and structure. An exceptional bull that has great muscling and fat cover and holds his weight through tough conditions. He will add important kg's onto your calves. Kg's = $$$!
Lionel is suitable for both stud and commercial operations - try him in your purebred or cross breeding program today. His actual weight & scanning data is as follows: - Actual Birth Weight - 44kg (unassisted birth) - Actual 200 Day Weight - 339kg. Hip Height 120cm. - Actual 400 Day Weight - 547kg. Hip height 134cm - Actual 600 Day Weight - 922kg. - Scan Data - P8 Fat 14. Rib Fat 13. EMA 132 (at 600 days) Proven sire, average birth weight of calves is 38.5kg.